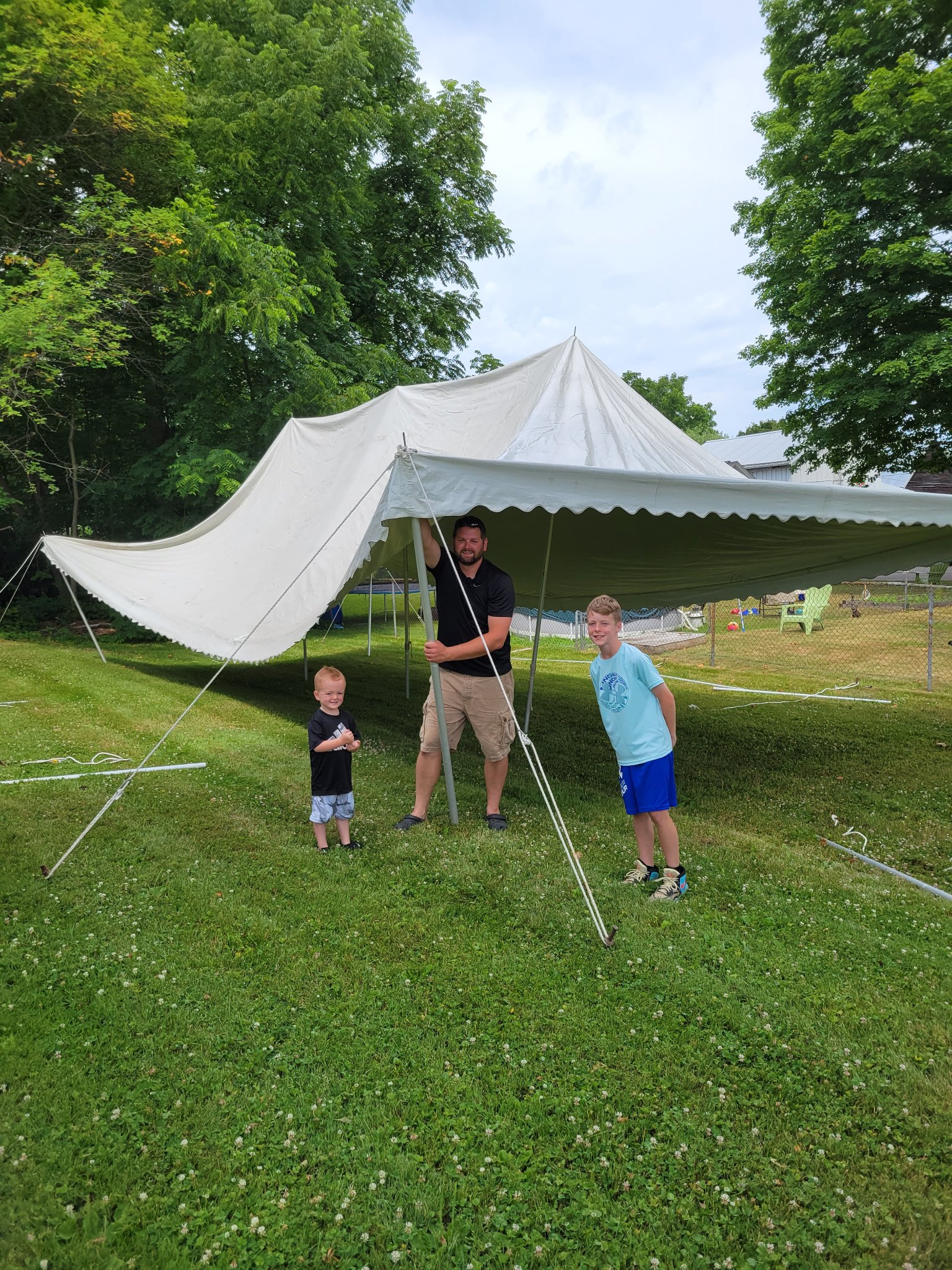 Every year Steve Kinearney installs our tent for the summer, and he even checks on it sometimes when he drives by, if it looks funny or if there has been a lot of wind. And he always brings his boys to help.
We will have three programs this summer: Thursday July 7 at 4 pm is "Fun That Pops" – magic and balloons with George; Thursday July 28 at 3 pm is Joanie and Eli, Native American artists and educators; and Thursday August 4 at 6 pm is Didgeridoo Down Under, with our favorite Aussie Rob, talking about The Land Down Under with terrific demonstrations.
So make Steve and the boys happy and come out to our tent!